Extension mattress Wood Mini+ - Oliver Furniture
---
Oliver Furniture creates wooden furniture for the modern family that is constantly evolving.
The company made sure that just a few small changes were needed to make a single bed into a bunk bed, or that it could be converted into a simple, modern sofa. The products are tested to last for several generations. The style is based on a simple, handcrafted and high quality aesthetic, based on an unmistakable Nordic design.
The products in the Wood line use mattresses with rounded corners, while the Seaside line uses mattresses with more standard shapes.
Oliver Furniture mattresses are ECO TEX certified cold foam mattresses, covered with a wool lining that can be removed and washed at 30°C with the wool programme.
Designed for optimum breathability, comfort and durability. The cover is removable and is made of natural ECO TEX herringbone cotton woven with a layer of 100% New Zealand wool. The interior is made of high-density cold foam (38 - 41 kg/m3) 100% ECO TEX and has a perfect elasticity to sleep comfortably thanks to high breathability. Fireproof material. 
This extension is suitable to be combined with the mattress of the line Wood Mini+.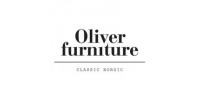 Data sheet
Height: 12 cm
Width: 68 cm
Length: 40 cm
Material: Covering in natural cotton. Eco-Tex cold foam padding.
Same category: