RENNADAY at Milan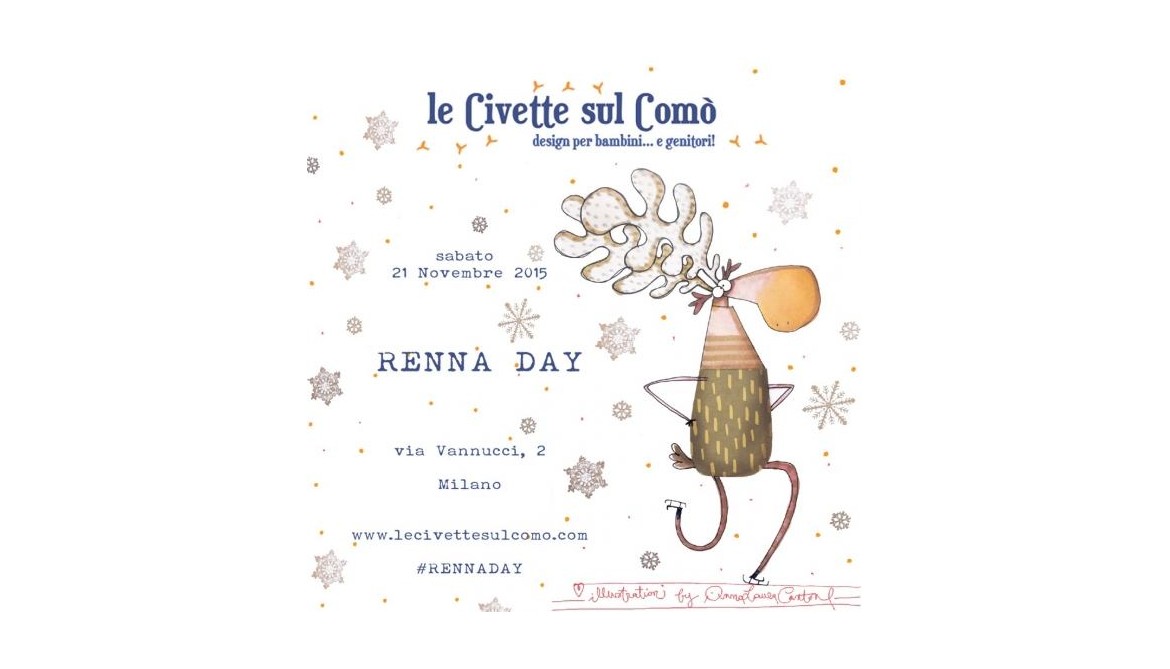 From 21/11/2015
Until 21/11/2015
We are pleased to invite you, Saturday 21 November 2015, to #RENNADAY. A moment of meeting and pre-Christmas shopping, in Milan, at the showroom in Via Vannucci, 2, where you can present the latest games and more, for Christmas incoming.
Think about the letter: this year we are working for Santa Claus! During the morning the illustrator Annalaura Cantone will give life to her characters in the shop windows, while the children, in the afternoon, will be able to follow continuous winter workshops on the Useless Machines of Bruno Munari, in collaboration with the space of art therapy Tomorò.
They are nothing more than colorful movable objects, specially designed to achieve that particular variety of combinations, movements, shapes and colors. Objects to look at as you look at a mobile complex of clouds after being seven hours in a workshop of useful machines.
[B. Munari 1937]
Uselessmachines. That is, useless machines. This is the definition of Bruno Munari for his mobiles.
Poly-material objects to hang and contemplate, leaving them to the random movement dictated by the wind. Tomorò, on the occasion of the #Rennaday organized by Le Civette on the dresser on Saturday, November 21, organizes a workshop in a continuous cycle, during the afternoon, in which to discover, through techniques of art therapy and poly-material collage, the beauty of contemplation and know-how, while mothers, fathers, grandparents and uncles, carry on with the letter of Santa Claus.
The children will create unusual tree decorations and mobiles to take home as a souvenir. Parents must be accompanied by their children. Special snack and spicy Eleni biscuits for everyone!
RSVP info@lecivettesulcomo.com
For workshop info: 0245480697