Conversion Kit - Wood Mini+ Evolutionary bed to Wood Mini+ (Low Loft Bed) - Oliver Furniture
---
Oliver Furniture creates wooden furniture for the modern family that is constantly evolving.
The company made sure that just a few small changes were needed to make a single bed into a bunk bed, or that it could be converted into a simple, modern sofa. The products are tested to last for several generations. The style is based on a simple, handcrafted and high quality aesthetic, based on an unmistakable Nordic design.
All Oliver Furniture lines are FSC-certified, which means that they have been proven to come from European crops under sustainable conditions.
The Mini+ line has been designed to meet the needs of children aged between 0 and 9 years, ensuring safe sleep during the night.
If you want to transform your Wood Mini+ Evolutionary Bed into Wood Mini+ (Low Loft Bed), then you will need to purchase this conversion kit. 
During the purchase it will be necessary to pay attention to the selected colour, as the Wood line can be completely lacquered white or with legs in warm Nordic oak. 
During the day the loft bed creates space for the imaginary game: the space under the bed gives the child the opportunity to create a hiding place, a deposit for toys or the best friend can sleep on a mattress. The height of the bed invites a simple and intimate relationship between child and parent. This intimacy can also be guaranteed by the combination of the special tent.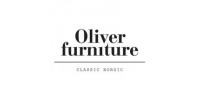 Data sheet
Material: Structure in white lacquered birch. Details in lubricated Nordic oak wood. FSC certification, non-toxic paint.
Same category: