Activity spiral - Trixie Baby
---
Trixie Baby is a company that is inspired by the infinite imagination of the child: from the newborn to the adolescent, children have an immense imagination, which they use to discover the world around them.
The goal is to create products that can take flight to the imagination of the child. 
The activity spiral is intended to be placed on the edge of the box or in the stroller, so that even long walks can be stimulating for the child, through the exploration of the same game, thanks to which he can admire in the small mirror, can listen to the sounds produced as well as perceive the different hardness through the touch.
The small sensory elements are easily removable, so the game can continue even without the use of the spiral: it is therefore a sensory game perfect for the development of your child.
Washing mode: wash at 30°, do not dry-clean, do not use bleach, do not tumble dry, do not iron.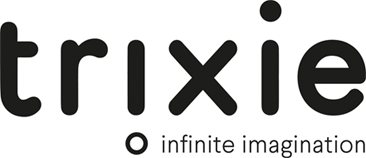 Same category: