School satchel - Trixie Baby
---
Trixie Baby is a company that is inspired by the infinite imagination of the child: from the newborn to the adolescent, children have an immense imagination, which they use to discover the world around them.
The goal is to create products that can take flight to the imagination of the child. 
The school satchel made by Trixie Baby is very comfortable, practical and cheerful! Designed for the first years of school, it is made of organic cotton, with a water-repellent acrylic coating, and is also perfect for leisure activities.
Easy and comfortable to wear thanks to the adjustable shoulder straps that adapt to the various heights, it can also be carried easily using the handle located at the top. Characterized by a large compartment and a practical external pocket, to always have with you everything you need.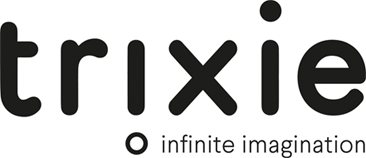 Data sheet
Height: 25 cm
Length: 29 cm
Material: Outer fabric: 100% cotton; Lining: 80% polyester, 20% cotton with water-repellent acrylic coating.
Depth: 10 cm
TAG: backpacks and little bags
TAG: schoolbags
Same category: