Classic Toddler Bed - Oeuf
---
Oeuf is the lifestyle brand that is the forerunner of the new eco-design trends and that, through its products, responds with quality, functionality and style to the requests of a new generation of parents for the well-being of their children and the environment.
A winning team, with French mum and American dad, which takes its inspiration directly from children, dedicating safe, intelligent and elegant furnishings, accessories and clothing in terms of shape and style to them. The furniture is made entirely in Europe and made with ecological materials, natural pigments and a lot of respect for our planet. A simple, clean and intuitive design capable of giving the bedroom a unique and timeless elegance that makes children and adults fall in love. 
The Classic intermediate bed is a milestone in the development of your child, reinforces his sense of independence, allowing him to get on and off by himself, thanks to the low height of the shelf on which the mattress rests and the opening on the front of the banks.
A bed with a clean and essential design, usable up to 6/7 years, convertible into a cot for an incoming little brother, replacing the low sides with a kit of high bars (sold separately).
Manufactured in Europe to strict safety standards (valid in the United States, Europe, Canada and Australia). Available with birch and walnut base, in both cases the sides have a matt white lacquered finish.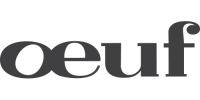 Data sheet
Height: 62 cm
Width: 75 cm
Length: 145 cm
Material: Birch wood, MDF
Mattress size (not included): 70 x 140 x 12 cm
Same category: